Our People
MIT's success is thanks to the skill, knowledge and passion of our team. All of our team are talented individuals who have the skills and experience to deliver best in class solutions and great customer service.
We encourage a thriving environment of self-belief, empowerment, personal development and a strong and healthy balance of working and home life.
During the Covid-19 lockdown, we were able to operate without any impact as staff already work in a flexible manner with all the necessary tools at their disposal in the office, or when working from home.
We go to great lengths to attract, develop and retain the very best in our industry. Some of our team members have been a part of our journey for over 25 years. Here is just some of our senior team.
Mike Ford
CEO
Mike has 30 years of sales and services experience in Communications, preceded by 5 years of sailing with Shell Oil Tankers for Dutch Oil. Mike is a strong believer in flexible working environments and the various communication and connectivity methods provided by today's technology. Mikes ethos provides significant benefits to a progressive company's overall performance and encourages the team at MIT to demonstrate this both internally and externally to all of our clients and partners.
Sean Millar, BSc(Hons)
Lead Technical Consultant and Support Manager
Sean is highly driven and passionate about IT and telecoms. During his time at MIT he has brought into place a number of different processes for supporting our customers to ensure high levels of service.
Sean has been a focal point for all customer queries as well as educating and training customers on the use of our products.
Sean has completed several qualifications and has most recently completed a BSC Hons Degree in Computing & IT part time.
Elliott Ford
Sales Manager
After working in the online advertising industry, and brief fame on a TV reality show, Elliott has joined the MIT team to bring his excellent relationship building skills and engagement knowledge to the company.
With proven sales ability and account managing experience Elliott is excited to be taking on this new challenge at MIT and wishes to play a big part in the modern day telecommunications revolution.
Jack Coble
DevOps Developer
Jack joined the team as placement, and is now one of our full-time DevOps developers. With a fully rounded knowledge of reactive single-page application development, you will already see some of his work within our dashboard and UCentric ZT.
Christos Samourelis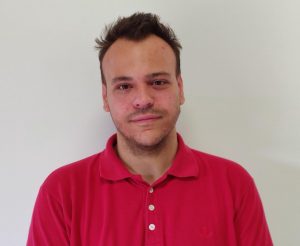 DevOps Engineer
Chris is the latest member of our DevOps support team. A Greek national, Chris is fluent in both Greek and English, and provides a wealth of knowledge in customer support and IT Support
Paul McGuinness, BSc(Hons)
CTO
Paul has worked as CTO for MIT since its inception and has been instrumental in later acquisitions and mergers. Paul jointly developed the first UK commercial voicemail platform for Mitel and has been directly responsible for the design and implementation of cutting-edge applications in the converging voice and data arena ever since.
In addition to direct development, he has designed a number of internal BIS platforms and processes to streamline the support of the client base and introduced Agile and XP development cycles within MIT.
Jim Coble
Senior Agile Developer
Agile development is core to Jim's invaluable contribution at MIT, where he works responsively with team members and customers to prioritise and iterate projects.
Drawing on six years' experience of jointly developing UCentric and a number of data processing systems, he combines Agile structures and management techniques with Git version control system to maintain data integrity, speed of delivery and support for workflows.
Daniel Harper BSc(Hons)
Senior DevOps and QA Engineer
Daniel is MIT's expert on the UCentric Call Logging platform. As well as helping to design and test MIT products, Daniel is a subject matter expert on UCentric Voice products. He also manages client accounts and provides day-to-day technical support for customers
Rita Wilson
Senior Accounts Administrator

Rita brings more than 15 years' experience of working with charities and local councils to her role, ensuring the smooth running of MIT's office and finances.
Managing business and client accounts, Rita has a keen eye for detail and provides invaluable support to the technical teams.