Sustainability Reporting
Carbon impact visualised
It's easy to read an Excel spreadsheet and become unwittingly uninterested in the impact of what you are doing to the planet, but when you can see those visualisations mapped out, and highlight the actual effects - in real-time - it starts to become a more compelling discussion.

Download our datasheet for more information
Mapping of data to 3D models with ease
UCentric allows simple 3D models to be created and used to visually represent impact on a building or environment. These models can show Energy usage, Heat, Cooling, Access, Noise or any other metric you can think of.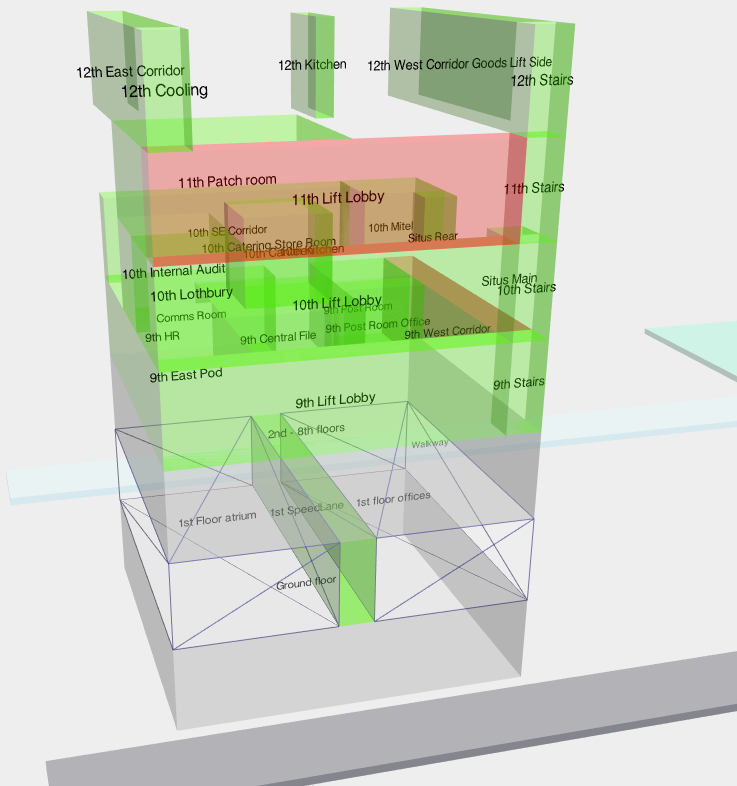 Energy usage simplified
Utilising existing measurement devices and API's, UCentric can capture and report on any form of energy usage, including Electricity, Gas, Water, LPG etc.

Energy insights
The automatically calculated energy insights provides a real-World view of carbon impacts, but also details how they can be mitigated to achieve carbon-neutrality. With a click of a button, an area of the Amazon rain forest is highlighted to bring that impact home to the user.
Air Quality Index
Capture, measure and monitor on a range of air quality metrics for a safe and healthy working environment with UCentric
Reassure your staff that you're applying the correct measures for a healthier workplace with thorough consideration to the current climate.
Measure No, No2, Co, Co2, H2, C43, Ethanol, PM1, PM2, PM10, TVOC, Temperature, Humidity, HVAC, Noise, Number of People and more. Utilise existing sensors or use our own sensors which can be deployed anywhere within the premises of a business.