UC Performance
Team performance
As UCentric can capture data from all the business systems within an organisation, it is able to categorise those events against different business functions. This is achieved by applying logic rules to each event, and then 'tagging' the event with the appropriate business unit.
As an example, it could tag all emails with a particular email address or subject, and all telephone calls through a particular groups as "Service". Once tagged the Business Units report highlights performance in terms of calls, emails, data throughput and response times - all within a single report.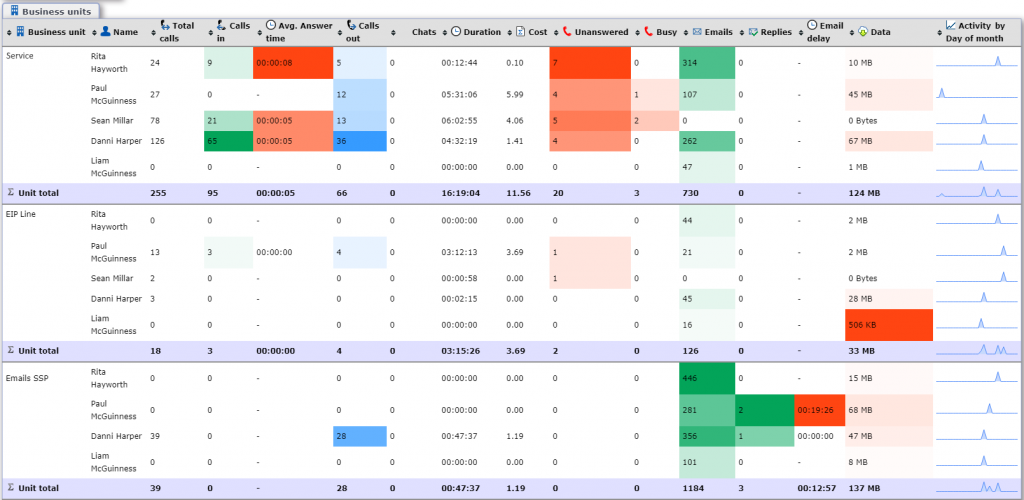 Download our datasheet for more information
UCentric provides visibility where there isn't any, so that you remain in full control of all of your assets. 
Easy to read graphs
A picture paints a thousand words, and wherever possible, UCentric pleases the eye with it's intuitive charts and graphs.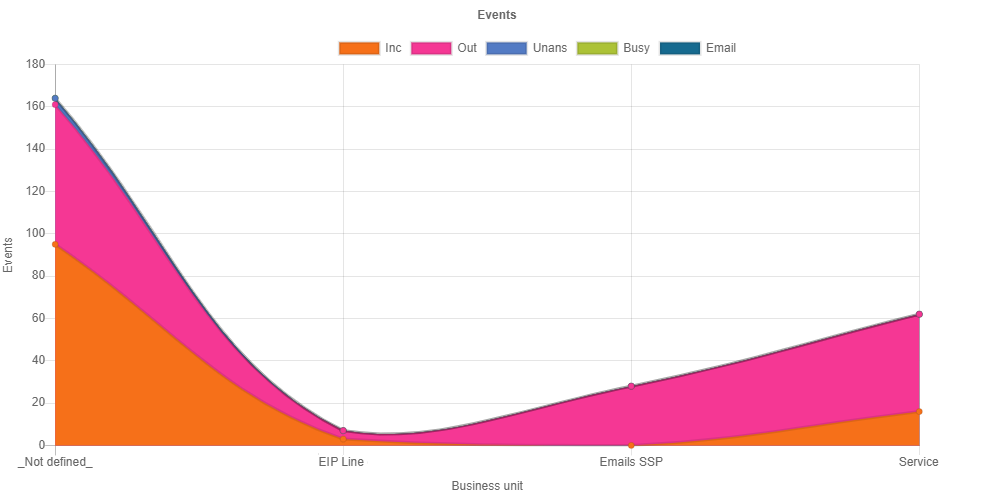 Technology Adoption
UCentric captures data from multiple data sources, and due to this, can provide a snapshot view of which technologies are being used by different parts of the business.
This level of detail provides valuable insights into how business systems are being utilised.