Dashboards
Any source, any time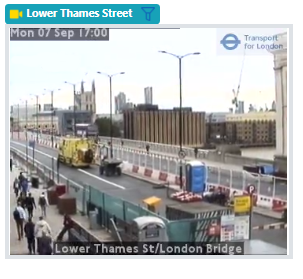 As well as visualising data that UCentric has processed and normalised, the Dashboarding capabilities allow the blending of external sources for a holistic view of business operation, business intelligence, financial constraints and environmental impacts. These dashboards can be displayed on wall mounted screens, or simply through a browser for individual users.
External Sources are treated the same
The UCentric dashboard not only allows data to be displayed from its own database, but also allows the consumption and display of external sources and API's. This could be as simple as Weather Reports and Stock Symbols, to live CCTV and Transport feeds.